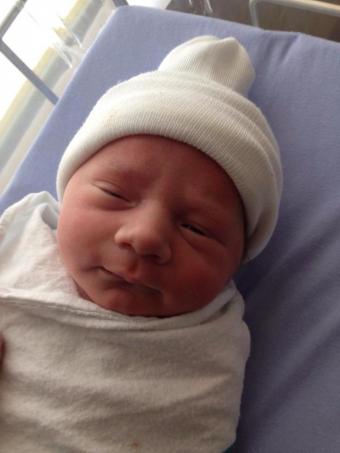 Welcome to the world! You're going to love this place. Sure it can be a little messy once in a while, but think of each day as a gift.
Thank God every morning for something, anything, even if it's just for waking up to experience a new day.
Don't despise the hardship that life will tend to bring once in a while. Everyone has hardship, but if you embrace it - through Jesus, hardship can be the greatest teacher of all. It teaches us gratitude and gratitude is the secret to true happiness. Without gratitude the world will seem like a horrible place to be.
Value your integrity and guard it with your life. Integrity, honour and humility are our greatest weapons and they not only protect our character, but they help us sleep peacefully at night.
Save a little, spend a little and give a little and money will never be the problem.
Be kind to everyone and help out where ever you can. Trust me, what comes around - goes around and so life is completely fair. You get from life what you put into it, but you'll love it more when you put more love in to it.
Be patient with everyone and become the change you want to see in others - it will be easier to tolerate those you just can't understand.
Now, take a deep breath. Isn't life wonderful?
Don Cormier
0
comments