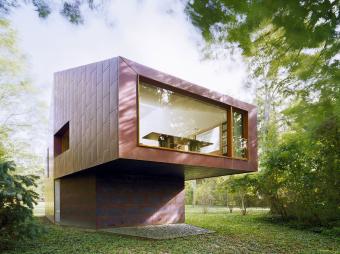 A Private Library
If you could have a private library, a place to work, a place to brainstorm and free your imagination - would be a place like this? Personally, a building like this in my backyard, would be the ultimate workplace and I might not come home so early.
This was Andrew Berman's dream project. Andrew - a remarkable New York architect was commissioned to design a writing studio in Long Island. Taking on the challenge, he created a wonderful workplace surrounded it in a sea of foliage.
I'm confident that you are going to enjoy this video and even imagine a workplace like this for yourself.
You can learn more about Andrew Berman at http://www.andrewbermanarchitect.com
Directed & Produced by David Vegezzi
Cinematography by Ben Wolf
Edited by Carsten Becker
Music by Circle of Sound
© 2008 http://www.davidvegezzi.com
0
comments