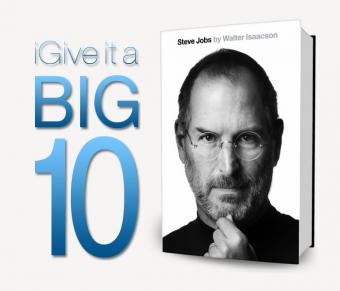 Many of you would've thought "It's pretty much a no-brainer – Don Cormier will probably read this book" and you are right. Moreover, I think that most of the dynamic business people you and I encounter in modern business will eventually find their way to reading this incredible book.
Insightful, humorous and inspiring inasmuch that iGive it a Big 10 out of 10 and I think it's worth blogging about even if just to tell you how much this book will inspire you to explore the possibilities in you.
Very few people in the world would endeavor to learn or even trust the notion that there is a perfect marriage between art and technology. However I don't think you'll ever see a web designer arguing that theory. That's why this book makes perfect sense to add to your next read.
Whether you were small business owner with big dreams or a big business owner who just needs to rejuvenate his or her dynamic business juices this book is invaluable.
From a young dynamic thinker who was completely out of the box and countercultural, to a man who became the embodiment of some of the greatest ideas ever forged. Steve Jobs was certainly an extraordinary individual but more than that he had a magic like ability to see a future that had not even been considered and made it a reality.
From a garage with a handful of risky believers, this charismatic scruffy looking hippie created the world's most valuable company. So it goes without saying that this book will show you that it doesn't take a family inheritance, superpowers or even a Tony Robins like mentor to become the creator of world changing products or services.
Seriously, if you're in business, you need to get this book as soon as possible at your local bookstore or one of the following online bookstores:
0
comments